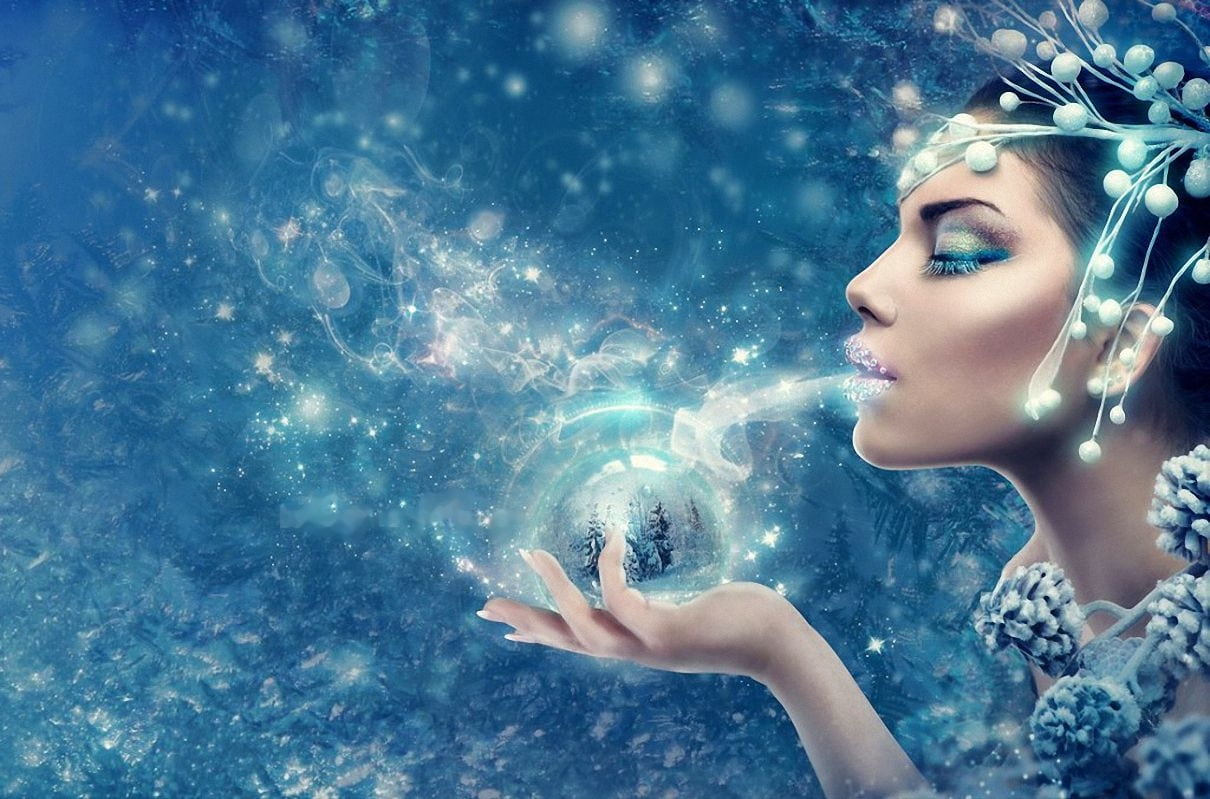 Hello Moonbeams!!!
The Final Full Moon of 2022 will rise on Wednesday, December 7th (11:08 PM ET-8:07PM PT) in the sign of Gemini, an air sign filled with lots of energy. The last full moon of the year is known as the Cold Moon because it is the closest to the winter solstice in the northern hemisphere which is also why it is also called Moon of the Long Night. The ancient pagans called this month's moon the Moon Before Yule. The Winter Solstice/Yule, falling on December 21, is the peak of moon season.
From a spiritual perspective, this is the time to use the energy of the full cold moon for some self-reflection...soul searching, introspection and the chance to recharge and reconnect after the craziness of this past year. During these darker days, everything moves slower, and things feel heavier. Gemini's ruling planet Mercury has a need for speed and can help you release all that has been weighing you down. The conjunction of Gemini and its sun sister Sag can then help you see the direction you should move in…the bigger picture and possibly a big love? While this is a highly social and active Full Moon, it does also ask that we pause and take a deep breath… snuggling up with a mug of hot cocoa and some homemade cookies while reflecting on the past year. Sound cozy? Nourishing foods, warmth, sleep, rest and a good self-care regimen will help to prepare for the return of light in spring. This is the season of magick…a transition period to pause and breathe while bringing hope for a brighter future.
On the Wheel of the Year, every Earth change is a celebration, and every celebration is an opportunity to strengthen your connection to yourself, your people, your planet, and your God/Goddess. Happy Winter!
Fire Ritual
Winter is a lovely time to work with the element of fire. If you have a wood-burning fireplace…lucky you! Write a wish on a piece of paper, burn it under the full moon, and watch the smoke carry your desires to the goddess.
Full Moon Yule Altar & Meditation
It is a lovely idea to add some elements of Yule to your full moon altar to hold the magick throughout Solstice season. When picking it is important to have some connection with everything you decide on. To align with the season, include…evergreen, dried fruits, pinecones, cinnamon sticks, dried flowers & herbs, crystals, candles (gold for the sun, silver for the moon, green for the coming spring & white for winter) and maybe a statue of a winter deity such as the goddesses, Morana or Cailleach and the god, Odin. Also…don't forget to create some Moon Water while you're at it!