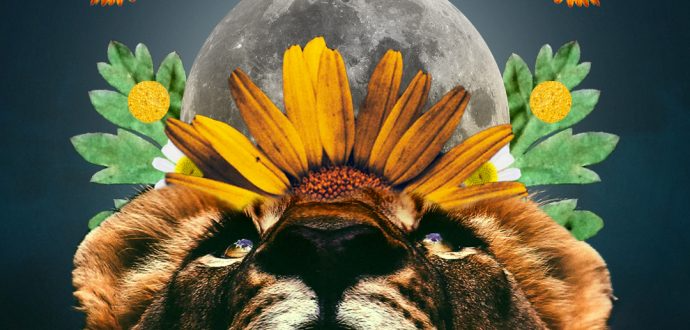 Hello Moonbeams!!!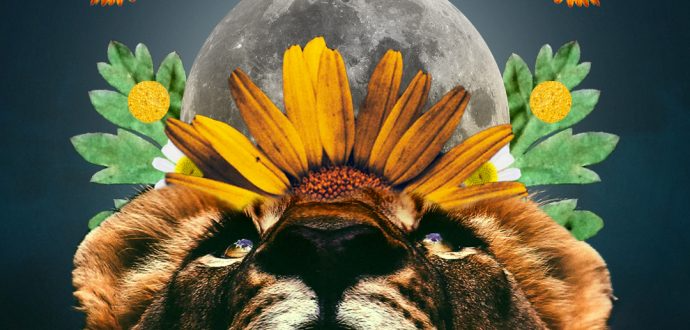 And so, it is...Here we are again New Moon Lovers — a roaring lion of a moon on July 28th (1:55pm EST/ 10:55am PST)! The sign of Leo is the archetype of the leader-the powerful lion, the center of attention standing tall. Its' very meaning is confidence, creativity and strength…talk about a paradox-Leo's need to shine his/her light into the world and the dark New Moon. Leo zodiac energy with its vibration of abundance and passion creates the opportunity to focus on our goals. Leo, The King of Hearts, will be calling you to your brightest light, your truest heart, and your highest power. Radical, Radiant, Self-Love!!! So, breathe…inhale courage and exhale fear, all you yogis!
Much of the magick of this moon can be credited to Jupiter, the planet of abundance, that goes retrograde in Aries also on the 28th. In unison with the Leo energy, it will guide you to follow your gut and go beyond what you believe possible and move forward in the belief that amazing things are possible. The planets retrograde also brings on the need for self-reflection and some heart felt inner work. With Venus and Black Moon Lilith once again traveling close together the need to embrace the feminine and seek our true self will take over. The light of the moon is flooding your soul, empowering you to release the past, heal your heart and create your life based on your true authentic self.
Bathing is a blissful way to take care of yourself, create space for self-reflection and increase the sacredness and power of a water ritual. There is something magickal about the symbolism of washing away the old and welcoming the new. Choose your favorite essential oils, crystals and flowers and add to your bath salts. Whether Dead Sea, Himalayan or another blend, salts cleanse and remove negative energy from the body. Light some candles and play some relaxing music. Surrender to the time, sit in the stillness of the new moon and soak in the new energy created.
How will you step into your power in a radiant and powerful way this new moon cycle?
Until next time....... Keep shining