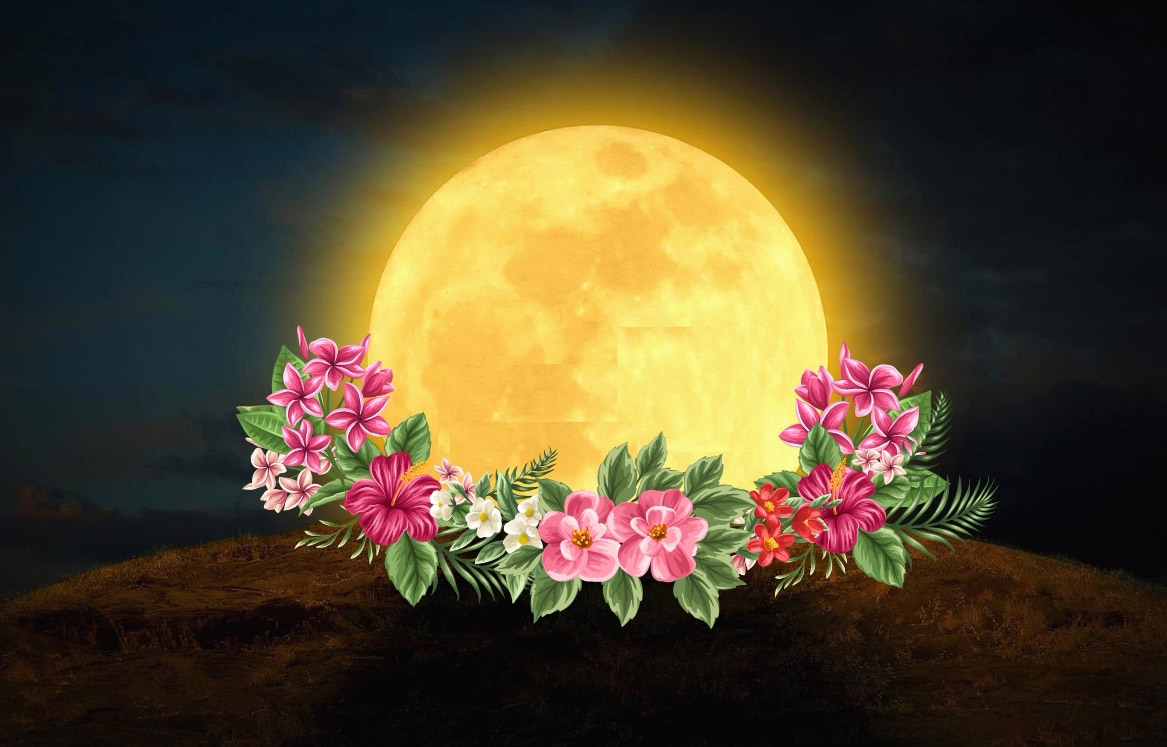 May is an absolutely magickal and electric month…beginning with Beltaine on May 1st…fires, flowers, feasting, fairies & love…. And a Full Moon in Scorpio on the 5th, (yes — Cinco de Mayo!) at 1:36 p.m. EST. While each month's full moon may look similar, they all have their own unique names and origin stories…The Flower Moon (for the abundance of flowers blossoming in May), Mother's Moon, Milk Moon, Corn Planting Moon and Dyad Moon as a homage to Beltaine. The Dyad Moon symbolizes the sacred marriage of the God and Goddess, when the two become one, when all things meet their opposites in perfect balance and in perfect harmony.
This moon is especially powerful as it coincides with a lunar eclipse. Lunar eclipses triple the energy of a full moon, and a Scorpio Lunar Eclipse holds some potent energies, triggering deeper emotions especially with regards to relationships. Water signs are all about swimming through the emotional seas and facing the shadows. This is a good time for working on commitments, both in spirit and love.
In general, a flower moon signifies fertility and at its center, this sexy full moon (thank you, Scorpio!) comes just 4 days after Beltaine, one of the most important annual celebrations in the modern pagan world. This holiday honors fertility in all its forms and is believed to be one of the few times in the year when the veil between worlds is so thin it disappears; when spirits may walk freely into our world and, in turn, we may glimpse clearly into theirs.
The sexual energy of Beltane is intense, but this is a Scorpio Moon and there is nothing stronger than Scorpio energy. Deep inner transformation, spiritual energy, sexuality and our own solar plexus power are all brought to the forefront by the power of this moon. So, while the veil between the living and dead is most thin, take the time to ask the ancestors & others who have passed to aid in your growth as you do the necessary work to find what's most real within. A key characteristic of a lunar eclipse is bringing change that leads to closure. The heightened energy and thinning veil will lead us on the path of deep introspection to see with all clarity what needs to be released and cleared.