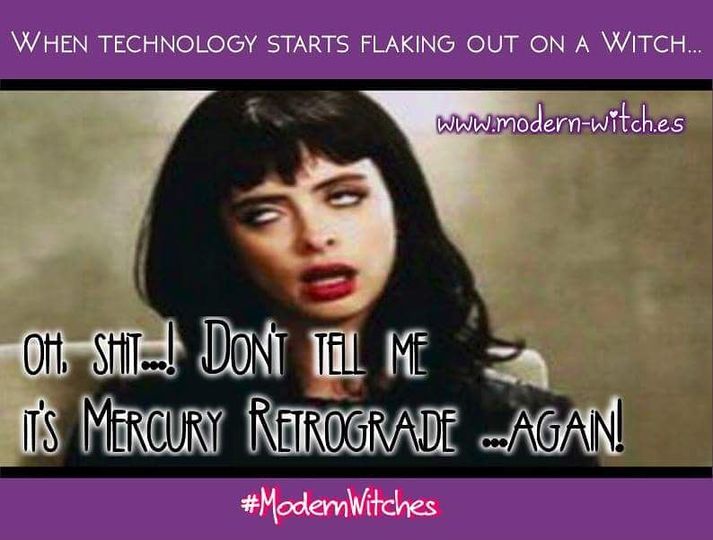 Mercury Retrograde Mischief
Mercury symbolizes the power of communication, reasoning capacities, and the ability to perceive relationships and gather facts. The Roman god Mercury (Hermes to the Greeks) is the messenger of the gods—the link between the spirit world and physical world. When the planet is in retrograde (seemingly going backwards) that big ole trickster, Mercury, attempts to play havoc. This means we should be extra careful when it comes to our communications, technology, travels, and relationships. Double-check important documents and back up your computer. If possible, put off making any major decisions or agreements-this is not the time to go making crucial decisions as your plans may go awry. Basically, Mercury in retrograde means just one thing: if something can go wrong, it will- we can expect things "ruled" by Mercury to go haywire; it's just another way Mercury is providing lessons.
However, it is not all bad news. Even if you don't start anything new, it is a good time to review the intentions you have been manifesting… plan and research new ideas and projects…and cleanout "decluttering" both house and workspace. Spend some extra time with those you have relationships with-expect miscommunications here!!! And lastly, just relax and go with the flow…catch up on your reading, do some deep breathwork and just stay calm.
Our Mercury Retrograde oil can purify you and your space, and helps to neutralize the negative effects of retrograde energies. Anoint charm bags, candles, yourself, or any object to energetically charge it, like a crystal or pendant, add to sea salt to make bath salt. Even dab a bit on your computer, cell phone & even your car. Most important, though, please wear on your pulse points~ This allows your oil to reach your entire Aura~